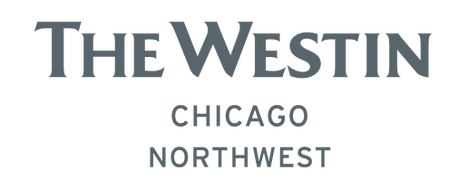 Buddy The Elf Pop-Up Christmas Experience
A Holiday Event brought to you by Seared Restaurant at The Westin Chicago Northwest!

We are accepting reservations for individuals, and for groups (20-50 guests)!
Lunch seatings are available daily from 12pm-3pm and Dinner seatings are available from 5pm-10pm from November 29-January 1.

Reservations are strongly encouraged for individual reservations and are required for group reservations.

The pre fixe menu is available at $50 per person for lunch and $100 per person for dinner (does not include tax or gratuity). A children's menu is also available.
MAKE YOUR RESERVATION NOW!
---
A COMPANY CHRISTMAS CAUSE FOR APPLAUSE
Seared Restaurant will be donating 50% of the room rental charge to the Humanitarian Service Project. Not only will you experience a full immersion into all things Elf culture, you will be providing DuPage County Children's Center with needed Christmas presents to celebrate the joy of being a child.
About HSP:
The Humanitarian Service Project (HSP) started in Karole & Floyd Kettering's home in 1979 to help impoverished families living in DuPage County during the Christmas season by providing them with an abundance of groceries and gifts.

The Christmas Offering continues today, providing nutritious food and Christmas presents to 2000+ children and 133 seniors living in poverty. Over 25 tons of food, and 10,000+ gifts are distributed each December.
The BEST way to spread Christmas Cheer, is GIVING loud for all to hear.
---
THE SPACE
Enter a winter wonderland only Buddy the Elf can create which features all of the magic from the movie, including Walter Hobbs' apartment, Gimbles, and an interactive Claus-O-Meter that will help your team save Christmas!

Relish in the whimsical world of Buddy the Elf while we serve a four-course culinary experience that features the four main food groups: candy, candy canes, candy corn and syrup!
---
THE MENU
We Elves try to stick to the four main food groups, candy, candy canes, candy corns and syrup. All of our menu selections feature the Elves four food groups for your Elftastic Enjoyment.

~ Lunch and Dinner Pricing Options Available ~
APPETIZING
Prosciutto wrapped Grilled Asparagus with a Red Wine Maple Syrup

Brown sugar Bacon wrapped Little Smokies

Buffalo Mozzarella, Tomato, Basil and a Candy Cane Balsamic reduction

Mini Chicken and Waffles with Maple Syrup and Candy Corn

Creamy Peppermint Shrimp Mousse on Crostini
SOUP OR SALAD
Candy Corn Seafood Gumbo Soup
Mixed Field Greens, Napa Cabbage, Granny Smith Apple, Grape Tomato, Candied Walnuts and a Candy Cane Vinaigrette
ENTREES
New Zealand Rack of lamb with a candied mint jelly glaze, Naughty and Nice Garlic Mashed Potato and Roast Brown Sugar Carrots

Bone-in Cowboy Ribeye with Savory Chocolate Sauce, Raw Sugar Sautéed Onion and Mushroom, Candied Yams with Marshmallow and Roast Brown Sugar Carrots

Grilled Sweet Chile Salmon with Crispy Rice and Roasted Broccolini

Candied Chicken Breast with toasted pecan, Onion, Broccoli, Mushroom, Spaghetti, Green and Red Bell Pepper, Sweet and Savory Jus
DESSERT!
A Ginormous bowl of Ice Cream, Chocolate Pop Tarts, M&Ms, Candy, Candy Corn, Candy Canes, Marshmallows, Chocolate Syrup, Whipped Cream and Really Big Spoons
---
MAKE YOUR RESERVATION NOW!
The Westin Chicago Northwest
400 Park Blvd, Itasca, IL 60143
(630) 773-4000